A complete guide to User Interface (UI)
Written by Jennifer Robinson
5 Minute Read
Want to generate more traffic for your business? A good UI (user interface) design is how you can catch users' attention. It's not only about aesthetics but also usability, where you make people feel comfortable and confident using your system. If they don't feel at ease while using your product, they might get frustrated and leave your site. A well-designed UI creates a positive impact on the users, and they like to come back repeatedly.



What is User Interface (UI)?
A user interface is a space or point where users can interact with a system. In UI, the set of tools allows humans to interact with computers, mobile devices, websites, software applications, etc. These tools may include hardware components, software programs, menus, buttons, text boxes, graphics, sliders, icons, visual content, etc.
A good UI should be intuitive and simple to use, where users must be able to find what they need without having to search around. A bad UI may confuse users and make them feel lost.



| Good UI | Bad UI |
| --- | --- |
| User friendly | Confusing |
| Easy to navigate | Hard to navigate |
| Simple to understand | Difficult to understand |
Why is User Interface important?
Why is User Interface important?UI Design is crucial when looking at the larger picture because it can be the main cause behind a company's success or failure. You should never neglect or underestimate this one area of ​​your performance. A professional website design agency can make your business successful.
UI design is how your website or any system communicates with your target audience and how they learn about your business.

The user interface is important to meet user expectations and supports the effective functioning of your site.

A well-executed user interface facilitates effective interaction between the user and the program, through images, clean design, and responsiveness.

UI design is an important part of the user experience.

User Interface (UI) design can potentially improve or reduce a product's usability significantly.

It draws people and makes them recommend your site and become loyal customers.

It is how you design your site from the back-end so your audience can have a seamless and enjoyable front-end technology experience.

Good UI design enables end-users to easily access the product they are looking for.
These are the key reasons that show the importance of UI design that you must pay close attention to. If you are starting or think your website could use a boost in User Interface Design, try consulting a creative design agency.


Different Types of UI
Graphical User Interface (GUI)
A graphical user interface (GUI) is a computer user interface where information is presented to users visually. GUI uses icons, windows, menus, toolbars, scroll bars, dialog boxes, etc.





Command Line Interface (CLI)
The command line interface (CLI) is a method of operating a computer program by typing commands at a terminal prompt. In contrast to GUIs, CLI programs do not use visual elements. Instead, they require input from the user using text-based commands. CLIs are often used in processing applications, such as compilers and database management systems.
Menu-Driven Interface (MUI)
Menu-driven interface (MUI) refers to how a user navigates through menus and sub-menus to access software application features. A menu is a list of items that appear on the window. When a user selects an item from the menu, the program executes the command associated with that item. ATM is an example of a menu-driven interface.
Voice User Interface (VUI)
(VUI) is a technology that enables users to interact with their devices using voice. VUI uses speech recognition and text-to-speech feature to convert human speech into machine-understandable commands. Voice interaction is commonly used in mobile apps, web browsers, smart speakers, and virtual assistants.
Text User Interface (TUI)
Text user interfaces (TUIs) are similar to GUIs, except that they use text instead of graphics. TUIs may use either a command line or a menu-driven approach to present information to the user. TUIs are often used in applications with critical speed and efficiencies, such as web browsers and word processors.
Golden Rules of UI Design
Designing user interfaces (UI) is not just about making something pretty. It's about providing users with the necessary information to accomplish their goals. When creating a UI, keep these golden rules in mind:
A good UI should make it easy for users to find what they're looking for and provide them with relevant content.

Make sure everything is visible at once. If you have a list of items, put them on the screen once instead of scrolling down.

Keep things simple. Don't add unnecessary information.

Put the most commonly used elements first and use icons where possible.

Use color theme and font size wisely to gain users' attention.

Provide feedback. Let users know if they've done something wrong.

Prioritize usability and usefulness. Users must not be confused about how to use your app.

Use call-to-action button to tell users exactly what they should do.

Keep it short and simple. Lengthy and complex information is hard to read and understand.

Include a search box to allow users to find what they are interested in.

Make sure everything fits well on a page. If it does not, then break it down into small chunks. Don't just put a bunch of text on a single page.

Be consistent in making things look cleaner and organized. Stick to the same style throughout the entire site.

Clear instructions, images, and video tutorials are necessary to guide users.

Test your product thoroughly before releasing it.

Always ensure that your application or website is responsive on all devices.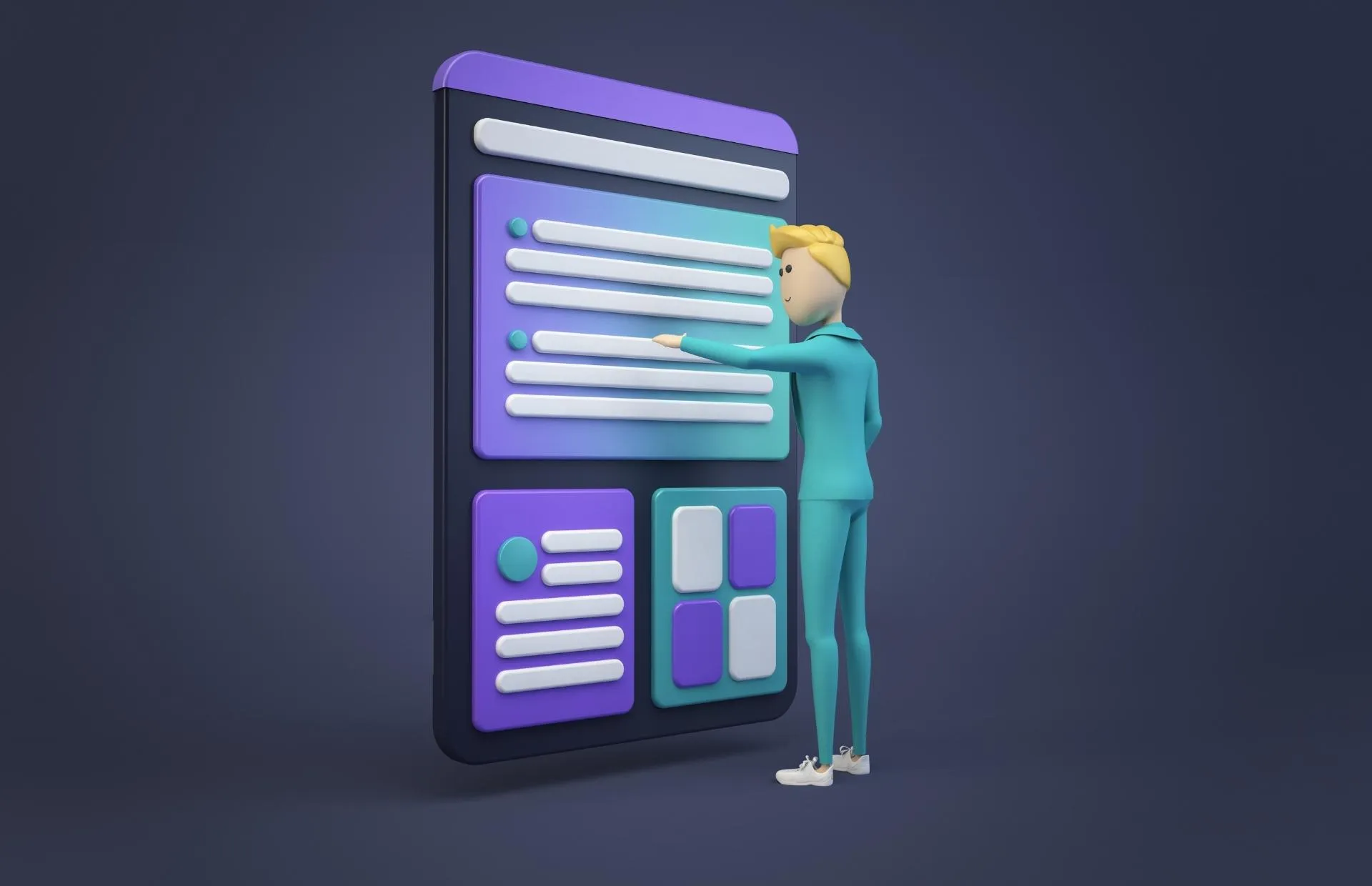 UI Designs Tools
User interface (UI) design tools deal with the visual part of the interface. They help designers brainstorm, plan, and turn ideas into something real. During this phase, designers and developers try to create features to solve a problem or improve the website, application, or product. These tools can help structure the information architecture and how someone will go through the experience.
Adobe Photoshop
Adobe Photoshop is a great tool for UI design. You can use it to create mockups, wireframes, prototypes, and even interactive designs. Many different features make Photoshop a great tool for UI designers. Photoshop's ability to work with layers is one of the best things. Layers allow you to organize your design elements into separate groups. You can move them around, change their colors, and resize them without affecting any other design parts.
Illustrator
Illustrator is a powerful tool for graphic design. It's also a good tool for designing logos and icons. The UI Designer uses the Illustrator tool to create vector graphics. Vector graphics are scalable, resolution independent and editable, and highly customizable.
Sketch
The simple interface and intuitive workflow make Sketch a great tool for beginners. You can use Sketch to create wireframes, mockups, and prototypes. It's also a great tool for prototyping mobile apps.
InVision App
InVision is a web app that helps UI designers collaborate and create high-quality products. It's a great place to start if you're starting with product design. InVision offers a variety of templates for you to choose from. You can also customize these templates to fit your unique style.
Axure RP
Axure RP is a great tool for wireframing and visualizing ideas. It's easy to use and comes with a lot of built-in components. These components help you build prototypes faster and easier than ever before.
Balsamiq Mockups
Balsamiq is a great tool for sketching out ideas. Its easy-to-use drag-and-drop interface allows designers to focus less on drawing and more on ensuring that idea works well.
In a Nutshell
By designing a simple, intuitive interface, we can save hours of coding. Cynosure Designs' UI Designers have the expertise and talent to create something that has never been done before. Our job is to use advanced technologies in building a great UI UX design that creates trust with the customers and helps in saving time and money. We can show off our beautiful designs to potential customers upon demand.No need to hassle! Contact our designers today and get the best UI UX services to make you stand out from competitors.
We can differentiate your brand by providing a consistent and enjoyable Interface!


Suggested Blogs: What is UI/UX Design? Everything You're Wondering About!
Originally Published September 7, 2022 03:54 PM, Updated September 7, 2022.